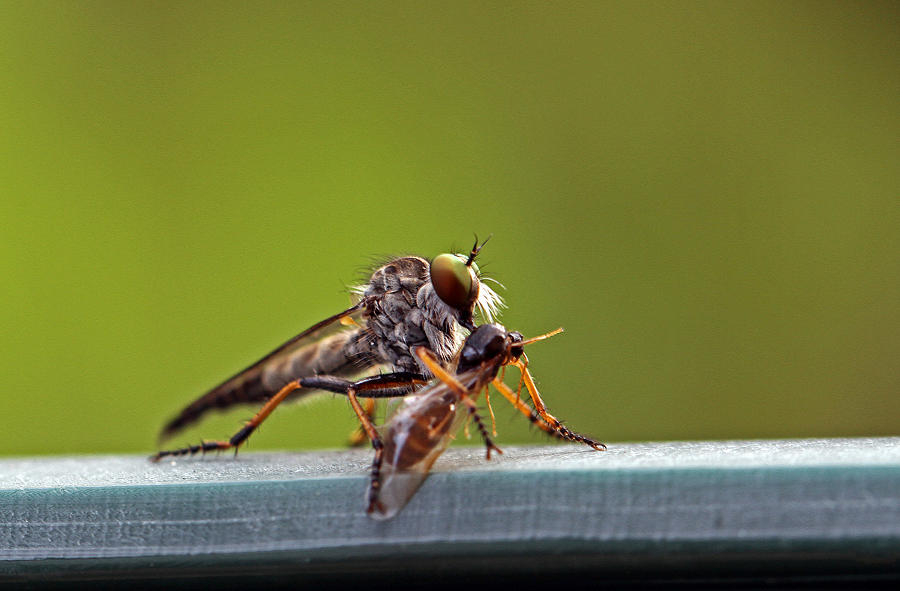 Medium
Photograph - Photography
Description
Close up photography picture of a robber fly, also called assassin flies. Photograph was taken on a late morning in August 2013. Glad I captured this amazing little creature for another addition to my insects gallery.
"The most beautiful thing we can experience is the mysterious. It is the source of all true art and science." ~ Albert Einstein
From Wikipedia: The Asilidae are the robber fly family, also called assassin flies. They are powerfully built, bristly flies with short, sharp, stout sucking mouthparts. The name "robber flies" reflects their notoriously aggressive predatory habits; they feed mainly on other insects and they largely wait in ambush and catch their prey in flight. The Asilidae are predators, both in the juvenile stage and the adult stage, and feed on small arthropods, mainly insects. Although predatory forms in the adult stage are present in other taxonomic groups of Diptera the Asilidae are the most representative for the number of species and for uniformity of feeding behaviour.They are aggressive to the point of earning the common name, in English, of "robber flies". The combination of high biodiversity and high predatory activitity leads to this family playing an important role in the ecological stability of entomofauna.

Uploaded
September 30th, 2013
Statistics
Viewed 1,115 Times - Last Visitor from New York, NY on 03/12/2023 at 5:04 AM