November 27th, 2021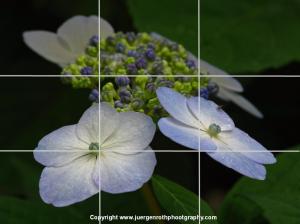 Use the following simple 6 basic photo tips to catapult your photography to the next level and build your confidence. These 6 easy to apply points will provide you the biggest bang for the buck, love to hear your feedback!

Photo Tip #1: Utilize the Rule of Thirds as a Starting Point for Your Composition

Don't use the Rule of Thirds as a set rule; more as a guideline or starting point for a more interesting and pleasing photographic composition. In Landscape Photography it is best to place the horizon in accordance to the importance of the sky; with dramatic sky formations placing the horizon in the lower third will give the sky more preference, for images with stronger foregrounds and weaker cloud or sky formations a horizon in the upper third of the image is more preferred. Usually locating the horizon in the middle makes a photo ordinary and static. An exception to the just said would be a grand landscape lake reflection. It is easy to apply the same approach to Flower Photography where laying the focus or point of interest within the flower at one of the four intersections has great impact by leaving room for the viewer to explore the image but also to be drawn back to the focus point.

Photo Tip #2: Apply the appropriate Depth of Field to your Photograph

Depth of Field or DoF relates to the parts of a photograph that are in full focus and show acceptable details. We, as photographers, have control over the amount of depth of field in a photograph and depending on our photographic or artistic goals we may vary 1 or all of the 4 factors that determine a shallow or extensive depth of field: Focal Length, Subject Distance or Magnification, Choice of Focus Point, Aperture or f-stop camera setting ... Learn More.